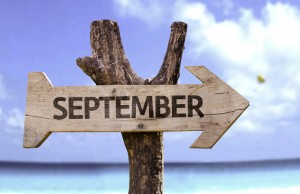 If you'll be in Miami during September, you're in luck. There are tons of fun events planned over the course of the month; so whether you are a local like Hussain al Nowais or just visiting, you'll want to check out these great events.
Brazilian Film Festival
From Sept. 12 to 19 be sure to check out the 19th Annual Brazilian Film Festival. The film festival will feature a colorful dose of Brazilian culture on the big screen, including 25 short and featured films that are premiering in Florida for the first time. The audience will also get the chance to vote for their favorite feature and short films. The eight-day event will be held at the Colony Theatre. Contact 305-579-9030 for more information.
Miami Fashion Film Festival
Along with the Brazilian Film Festival, you'll want to attend the Miami Fashion Film Festival, which is being held from Sept. 17 to 19 at the Miami Beach Cinematheque on Washington Ave. You'll see the fashion industry through screenings of short films, documentaries and fashion movie classics. The Miami Film Festival benefits the nonprofit group Fashion Inspires Me, which is dedicated to expanding the fashion dialogue through art, technology and education. For more information, call 305-673-4567.
Miami Beach Food Truck and Music Fest
On the fourth Wednesday of every month, Miami Beach's North Shore Park Bandshell Ocean Terrace hosts the Miami Beach Food Truck and Music Fest. This month's event will be held on Sept. 23 from 5 to 10 p.m. There you can enjoy great Latin music and tasty cuisine. The park is located at Collins Avenue and 73rd Street. For this month's participating restaurants, visit www.mbculture.com.
Summer Butterfly Walk
If you have children, they'll be sure to enjoy the Summer Butterfly Walk on Sept. 26. From 10:30 a.m. to 12 p.m. at the Deering Estate at Cutler, you can explore various habitats in search of 40 different butterfly species, including the Dina Yellow, Dingy Purplewing, and Atala butterflies. Call 305-235-1668 for more information.