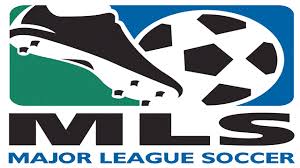 In the United States, soccer is very popular among our youth. But, when it comes to professional sports, many of our talented athletes neglect soccer for other sports that are arguably more popular, such as football or baseball. In America, baseball is known as our country's pastime; in Europe it is soccer.
There is a constant debate among soccer fanatics about whether the MLS is inferior to European football leagues. Some people will claim the MLS is an amateur league in comparison to major European leagues. Despite these critics, the talent level of the MLS is catching up to the European soccer leagues and the league itself is gaining popularity. The MLS may not be on the same level as the world's top leagues, but the league has come a long way in the past decade. While it may be unlikely that the MLS will surpass European teams in talent and skill, the MLS will soon be able to compete on a more equal playing field.
Here's why soccer fan Hussain al Nowais believes the MLS is catching up to European leagues:
Increasing popularity – While other professional sports are more popular in the U.S. right now, soccer is gaining traction in popularity, according to the ESPN Sports Poll. In 2012, the poll surveyed 18,000 people and found one-third identified themselves as MLS fans. This was a 24% increase from five years prior and a 33% increase from 2002. The percentage of people who identified as avid fans also rose, increasing by 35% from 2007and by 43% from a decade ago.
Growing talent – The U.S. has never really been a major contender when it came to the FIFA World Cup. Top European teams like Spain and Germany frequent the championship title. However, during the past FIFA tournament in Brazil, the U.S. played strongly. According to FIFA statistics, the U.S. team was ranked as the best defenders in the tournament.
Attracting attention – Not only has the MLS increased its talent among U.S. players, but also it is attracting players from the European leagues. Many European soccer stars, such as David Beckham and Cuauhtemoc Blanco have chosen to play in the MLS. Other famous players, including Thierry Henry, have announced they will play for the MLS before retiring.