Tips for Buying Commercial Real Estate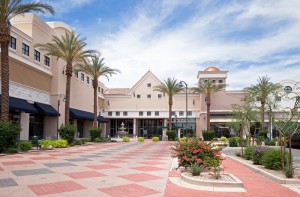 Whether you're expanding your company or starting a new business, one of the most important facets of the progress is choosing your commercial property. Regardless of your industry, buying commercial real estate for your business is a huge investment, so you want to make sure you choose the right property. You commercial property should be well equipped with all the amenities and features your business needs to operate efficiently, as well as enough space should you need to expand your enterprise in the future.
To help you choose the perfect commercial real estate for your business, follow these tips from Hussain al Nowais. Al Nowais is a former-chef who operated his own restaurant in New York City for many years. Through searching for the right property for his restaurant, he learned the ins and outs of finding the best commercial property.
Budget – Before you can set out hunting for new real estate, you have to review your finances and establish a budget. Chances are you won't be paying for the commercial space up front, so you'll need to make sure you can pay for the down payment. Also review your credit score to make sure you'll qualify for a loan. Once you understand how you will finance the space and what type of space you can afford, you can begin your search.
Location – Depending on what type of business you own, the location may be what sets your business up for success. For instance, if you own a restaurant or a retail store, you'll need a property that's visible and easily accessible. Properties that can be viewed from the street are great because they can attract consumers who are driving by. Maybe your business will perform best if located in a high-traffic shopping area, where shoppers always frequent. Your property should also have plenty of parking spaces. You don't want to lose out on potential sales due to lack of parking. Likewise, if you own a business that often meets with clients, your business should also be easily to find. All businesses should consider a location that's safe and provides an easy commute for employees.
Amenities – Once you find a space you like, you must make sure it has all the amenities your business needs to run successfully. Things to check for are if the building has a security system, central air and an HVAC system, and pre-wiring for internet access. As the property owner, you'll also be responsible for maintenance, such as repairs, snow removal and landscaping, so be sure to factor those additions into your budget.
Growth potential – When buying commercial real estate, you need to consider the future. Think about where you'd like your business to be in the next year or so. Hopefully, you'd like your business to grow. If so, you need a space that can accommodate that growth.
When you set out on your search for the perfect commercial real estate, be sure to keep these 4 factors in the back of your mind.