4 Best Neighborhoods in Miami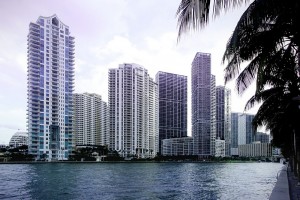 With its beautiful sunny skies and miles of white sandy beaches, Miami is prime travel destination. It's difficult not to fall in love with Miami's scenic views, unique culture and plethora of activities. It's no wonder why so many people choose to purchase vacation homes and retire here.
If you're planning on purchasing residential real estate in Miami, consider one of these top neighborhoods from Miami resident Hussain al Nowais.
Downtown Miami – As the most walkable place in the city, Downtown Miami is a beautiful and exciting place to live. It's the heart of Miami, as well as the commercial center of South Florida, where you'll find many businesses, banks, shops, entertainment centers, parks, museums and real estate. About 14,000 people live downtown, and homes here range from historic buildings to modern apartments.
Coral Gables – Located 6 miles southwest of Downtown Miami is Coral Gables. You may know it as the home of the University of Miami or by its nickname The City Beautiful. The neighborhood is lined with lush banyan trees and beautiful Mediterranean Revival style architecture. Coral Gables is home to many thriving corporations, as well as great shopping, hotels, golfing, and restaurants. Here you can find a range of modern apartments, single-family homes and lavish houses.
Little Havana – Situated west of Downtown Miami and south of the Miami River is Little Havana. Approximately 76,000 people live in this neighborhood, and many of them are Cubans. The schools here are operated by the Miami-Dade County Public Schools system, and the neighborhood is known for its vibrant culture and great sense of community.
Coconut Grove – Coconut Grove has a relaxed and laid-back vibe with beautiful views of lush tropical foliage and easy access to the beach. The neighborhood has several private schools and a variety of different style homes, including cottages, historic homes, modern condos, and Mediterranean villas. Here you'll find many great activities like art festivals, fresh markets, and great museums and shopping.
What's your favorite neighborhood in Miami?