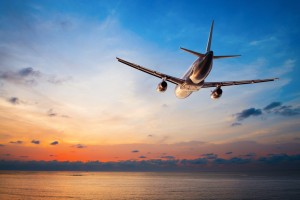 In a perfect world, you'd arrive at the airport to check in and make it through security in minimal time. You'd also have the plenty of time to grab a drink or bite to eat before your flight boards and leaves on time. While this situation is ideal, it almost never occurs. Travelers, whether traveling for business or vacation, experience long check-in and security lines, crowded airport terminals and flight delays. While you can't entirely control your airport experience, there are some steps you can take to make it more pleasurable and less stressful. For a stress-free airport experience, consider the following tips from frequent traveler Hussain al Nowais.
Check in online – Most airlines let you check in online 24 hours prior to your flight's departure time. Checking in online will save you time at the airport, especially if you aren't checking a bag. Simply go to the airline's website and enter your name and flight number to proceed with the check in process, which will take less than 5 minutes. By checking in online you can print your boarding pass and even pick your seat for an additional fee.
Leave early enough – Rushing to the airport will may leave you feeling stressed and anxious. Be sure to leave early to allow yourself enough time at the airport for checking in, going through security, grabbing a book or snack, and heading to your gate. It's recommended to arrive 2 hours before a domestic flight and 3 hours before an international flight.
Know TSA carry-on regulations – The Transportation Security Administration (TSA) has strict regulations on what you can bring past security. Along with the obvious items like knives and razors, you are not allowed to bring liquids, aerosols or creams that are larger than 3.4 ounces in your carry-on bag. All of your travel size products must be stored in one quart sized, clear zip-top bag. If you are unsure about an item, it's best to put it in your checked bag. Otherwise, it may be confiscated and discarded by a TSA officer.
With these tips from Hussain al Nowais, your next airport experience is guaranteed to be more pleasurable.